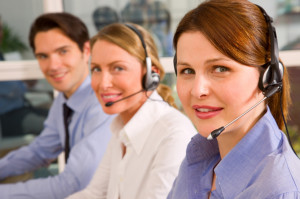 Located in Welland, Ontario, Central Communications has been providing professional messaging and communication services since 1992.
As a division of Crea Holdings Inc., a locally owned and operated company, Central Communications benefits from over 50 years of business experience in the Niagara Peninsula. Our sister company, Ensign Alarms, extends into the burglar alarm and security industries and also has successfully established a solid reputation based on quality workmanship and superior customer service.
Central Communications serves a unique and diverse customer base with clients located across Canada and the United States. While still providing traditional telephone answering, Central Communications is continually expanding its services to meet the ever-changing market needs. As an award-winning "boutique" call centre, Central Communications also provides web-enabled customer service and help desk support services.


Affiliations